What Is Blue Space?
Firstly of all, "Blue space" is the sea, streams and lakes – is a refuge from urban stress. As well as being a source of calm for both body and mind, it has proven health benefits, for example regularly getting out of the city into a "blue space" can result in improved focus, a greater sense of calm, improved sleep and decreased stress. They also play a major factor in another sector, mental health.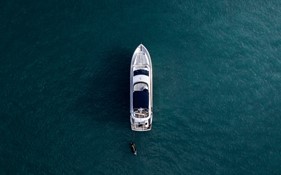 There is a compelling body of evidence that suggests that being in contact with blue space, or specifically water, can promote human health and wellbeing. Secondly, this isn't just some new age pseudoscience – it's a growing area of scientific research being taken seriously by scientist and researcher experts. 
Blue Health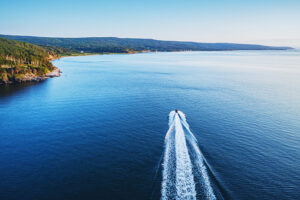 In 2016 a pan-European research initiative called BlueHealth was launched, to understand how blue space affect health. Between 2016 and 2020, BlueHealth (Home – BlueHealth (bluehealth2020.eu) is conducting over 20 studies in more than 18 different countries across the world, exploring what impact urban waterways have on health.
NHS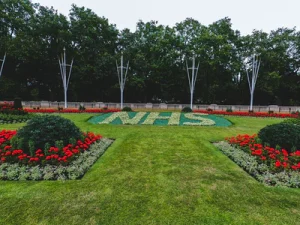 The COVID-19 pandemic has highlighted the importance of being outdoors to people's mental and physical health, as well as the lack of access to green space. Social prescribing is a way of helping people to manage their health and wellbeing, by enabling them to identify and meet their own needs, through the wider community not just the NHS. The NHS Long Term Plan commits to significantly expanding the number of social prescribing link workers in primary care and we are on track to exceed our commitment to 1,000 additional link workers by April 2021. Link workers can support individuals who may have complex health care needs who might otherwise be admitted to hospital.
Boating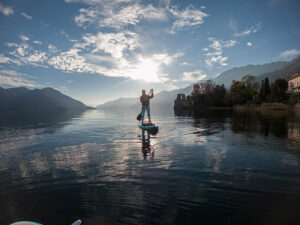 People who are frequently with blue spaces, whether through paddle boarding, surfing, sailing or fishing have mentioned the therapeutic quality which it possesses, as described by Hilaire Belloc in his book 'moods to fill the storehouse of the mind'.
If you're reading this article, then the possibility of undergoing boat-based treatment sounds pretty appealing to you. Boating Therapy is a form of experiential treatment that allows you to take part in sessions that are based on first-hand practice. The sessions are designed to allow you to learn and heal through the practice of recovery. The opportunity to be present——-within the simplicity of being at one with your environment, without agenda or destination, is a wonderful gift emerging from this space. This can also have a positive effect on us in the blue space and we may somehow feel more at home there; even in a strange way.
The Sail into Life programs run by Sea Sanctuary have been taking advantage of the sea's mental health benefits since they began. The programs allow clients to be at one with the sea, enjoying the space and the sensory awareness. It is these moments the research team believes that can help those suffering from conditions such as depression and anxiety to enjoy a step-change in their treatment.
The air is filled with the salty sea air as you capture your surroundings on camera. Suddenly, you begin to feel warm inside and realize that it's because your boat is moving forward toward a new chapter in your life. During this time, each patient has a unique experience where s/he will figure out the direction she wants to go in life and how she would like to live that life. The patients encompass the motion of the boat on the water, experience the sea salt scented breeze and are given a chance of self-reflections without worldly distractions.  
Greenery
It's no secret that nature is good for you.
People who live in areas with greenery around have more positivity and calm than people living in the concrete jungle. Nature therapy is beneficial to people suffering from ADHD and dementia. Living and spending time in a green environment helps increase creativity, productivity, and reduce aggression. When we listen to the tweets of the birds and the sound of a waterfall, we feel calm and at ease more than when we hear the noise of traffic. Listening to the sounds of nature helps us relax and even improves our health in measurable ways. Nature can make you feel more alive, connected, and peaceful.
Environment Secretary George Eustice announced a £4 million investment in July 2020 for a cross-government project aimed at preventing and tackling mental ill health through green social prescribing. This fund has since been increased with additional contributions from NHS England and NHS Improvement, Sport England and the National Academy for Social Prescribing (NASP), taking the total to £5.77 million.
Finally, the project's goal is to embed green social prescribing into communities and test how it can improve mental health outcomes, reduce health inequalities, and reduce demand on the health and social care system. The project will also work towards developing best practice in making green social activities more resilient and accessible.
We can take from this article many useful points, for example how blue space is peace to the mind and eyes, how greenery freshens you up anew and finally how beneficial boating can be towards moving to an more healthy mind.