Fire Safety - Marine Fire Extinguishers
Boating is a fairly safe pastime. However, from time to time there are fires on boats, and it is important to keep you, your family, your crew and your boat safe by having sensible fire precautions.

The JE range of fire extinguishers are ideal for the marine environment, as they are suitable for use in enclosed spaces, are person and environmentally friendly. Unfortunately, the powder used by other fire extinguishers can make a considerable mess if you ever have to use them. The JE range does not suffer from this problem – they leave no visible residue after use. At worse, you may smell a slight 'firework like ' smell, which dissipates quickly and simply if the area is aired.
Where do you place the marine fire extinguishers? The extinguishers should be within easy and speedy reach to maximise
marine fire safety
. You must make your own decisions on this – however, as a general recommendation, we suggest:
One small extinguisher (such as the JE-50) per cabin.
One larger extinguisher (such as the three cylinder JE-150) in the galley area.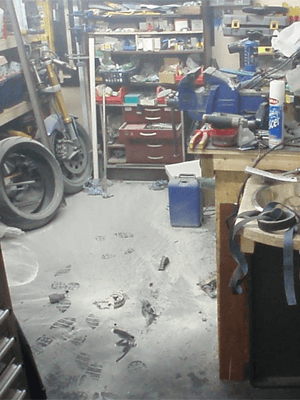 Watch this video of a professional test by the Ministry of Defense – Royal Dutch Navy to see how powerful and effective these marine fire extinguishers are:
These can be purchased online from our
Shop.
Of course, in addition to fire extinguishers, you should take other precautions, such as having fire alarms, smoke alarms, carbon monoxide alarms and (in the galley area) a fire blanket. We also recommend carrying out a fire risk assessment - as prevention is the best policy.