Clients Comments
Negotiation Services
"We approached Go Earth at the Southampton Boat Show to use their negotiations services. We are experienced boaters, and know our way around the boating world. We had already negotiated a good deal on a boat we were interested in, part-exchanging our current boat. We wondered if Go Earth could get us an even better deal. They did – very speedily – and saved us a very substantial amount of money. Without this additional saving, we might have not got "the boat of our dreams".
We felt that Go Earth were on our side and gave us lots of helpful advice on handling the negotiations. We found them to be helpful and supportive in many ways – way beyond what they were contractually obliged to do. For example, they found us a very good surveyor, and provided advice on finance and other practical matters.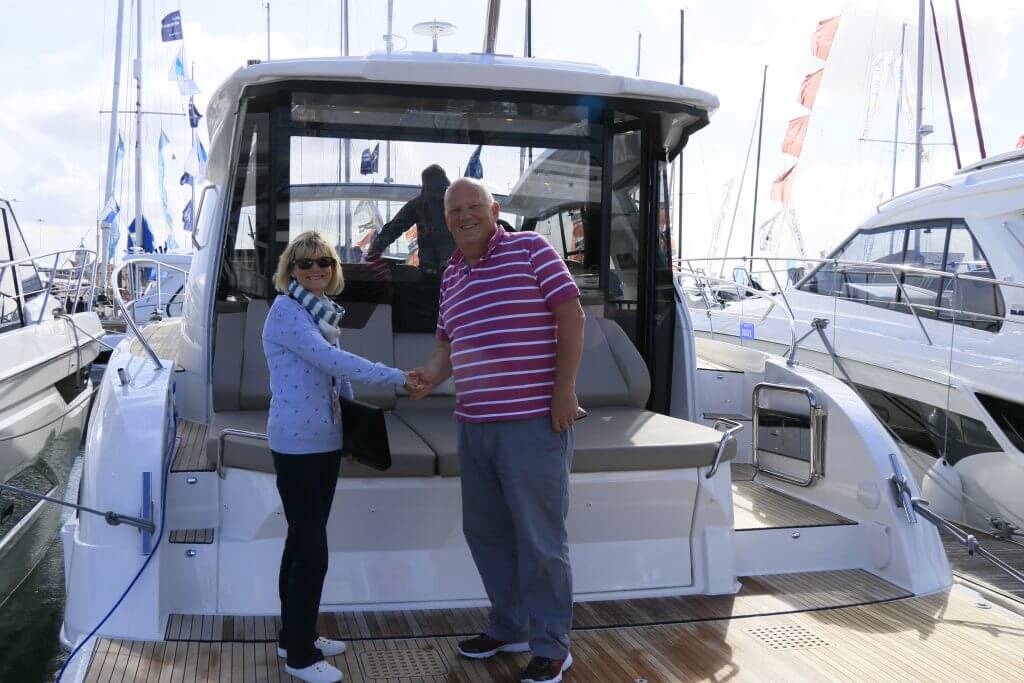 They helped us overcome a number of difficulties. We liked the way they were able to negotiate sensibly with the broker and in addition get the broker to be more supportive and co-operative. They seemed to have a number of contacts and ways of making this happen.
Put simply, we would not have been able to get this boat without the support of Go Earth. We are both grateful to them.
Would I recommend them? Yes I would."
Alan and Lorella W.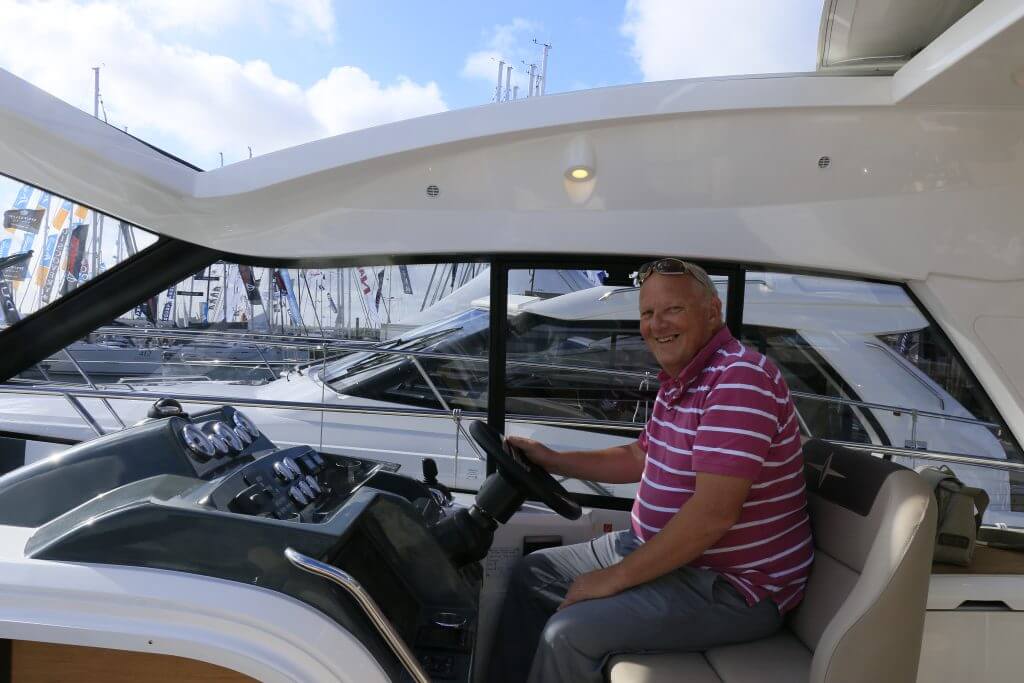 Boat Search and Negotiation Services
"I approached Go Earth at the Goodwood Festival of Speed, as I was interested in buying what would be my first boat.
From the start, I found them helpful, friendly, knowledgeable and informative. They showed a real interest in client care.
I used their boat search and their negotiation services. They found me a great 2010 boat in a beautiful marina at a very reasonable price, and even managed to negotiate 6 months' marina fees in the price. After I bought the boat, another boater came up to me and said "what a great boat". He even asked if he could buy it. I said no!
I am genuinely thrilled with the boat – it is ideal as my first boat, easy to drive with a totally reliable engine.
I am now asking them to design some specific modifications involving a ''swim platform" to ensure my dog can gain easy and safe access to the boat after a swim. They have shown that they have the technical ability to do this.
If I later decide I want a bigger boat (which is a possibility), I would have no hesitation in going back to them.
I am definitely happy to recommend them to anyone looking to buy a boat. They are really helpful and can save you money."
John Day
Introduction to Boating Training Course
Feedback comments on our training course:-
"- quality of the instruction – Exceptional
– ability of the instructor to explain things – Exceptional
– friendliness – Very friendly, accommodating & patient
– relevance to your needs – Very relevant as we are complete beginners
– whether you felt that Go Earth was supporting you – Yes absolutely
– would you recommend Go Earth to others – Yes most definitely"
"We loved the course and it gave us a real taster of what it is going to be like on the boat (we didn't want to get off!)"
Fire Extinguishers and Fire Safety
6 Lives, and a Sunseeker, Saved
Debbie's Story
I was moored off Yarmouth on my Sunseeker motorboat, Americano, attached to a mooring buoy. There were 6 of us on board.
It was afternoon, and we decided to have a nice cup of tea. So I went to light the gas stove as usual, using the portable gas lighter. The kettle was on and I put the portable gas lighter, as usual, in the cutlery drawer.
All was going well until a while later we noticed smoke billowing from the galley. We isolated the gas, but could not find the source of the fire.
We immediately sent out a Mayday, as we were in serious imminent danger with no way of exiting the boat quickly. Then we saw the flames coming from the cutlery drawer.
Fortunately, I had previously bought a JE-150 fire extinguisher. As it was to hand, I gathered it up and pointed it at what I hoped was the general vicinity of the fire. At that point, I did not know exactly where the fire was coming from. To my immense relief, the fire went out in seconds; and the drama was very quickly over.
The Yarmouth harbourmaster came to our rescue, and we evacuated the boat. We were taken onshore to the harbour. The fire brigade and the RNLI were there, waiting for us.
The fire brigade then went to the floating mooring, checked my boat and reported that the fire was completely out, and that the boat was safe to enter. My boat was later towed to the harbour. There was virtually no mess caused by the JE-150.
The fire brigade told me that it appeared that the residual heat or a stuck trigger from the portable gas lighter had set the cutlery drawer on fire.
I was able to quickly clear up the small amount of mess, and there was no residual damage to the boat. That evening, we were even able to entertain a friend on board – and he did not even realise there had been a fire until we told him.
What could have been a serious disaster turned out to be no more than a minor inconvenience.
I am really glad that I had the JE-150 fire extinguisher. I am very happy to recommend it.
Debbie
Note from Go Earth Ltd: The above happened in 2016, and Debbie is willing to provide confirmation or further information about this. We provide a range of fire extinguishers, and we recommend the JE-150 for areas of higher risk, such as the galley area. Note that there can be issues with portable gas lighters not extinguishing properly.