You are looking for your first, or your next boat. Let's assume that you have narrowed your boat search down to a few boats that might be suitable. Now we get to the exciting bit. Viewing potential purchases. All you need to do now is view them, and then make a decision. Sounds easy? Sadly, no it's not. This article is intended to give you a few hints to help you through this potential minefield so that you (eventually) get the right boat for you.
Create the short-list
The typical purchase process involves doing a boat search (something that Go Earth can assist with) by trawling through a variety of sources. Eventually, you may have a short-list. How many boats should be on your short-list? You may think that one or two are sufficient. After all, you have read the particulars carefully and may have spoken to the broker who assured you that the boat was excellent. The reality is that many of the boats simply turn out to be very unsuitable. What could go wrong? What should you look for? 
Possible issues to identify on the viewing 
You need to view each boat with open eyes. It's the 'head vs heart' syndrome. Definitely do not set your heart on a boat before you have viewed it and thought about it. There are a few things that you can do to ensure that your viewings are not a waste of time. Take your camera with you and photograph all aspects of the boat. This is ideally a good digital SLR if you have one. Fit it with a wide-angle lens, so that you can see more in each photo. It is also handy to have a telephoto lens, so that you can take photos from different angles and distances.
You should also take a good torch or use the flash on your mobile phone, and ideally bounce the flash off a white or pale surface. This will help you see the darker areas of the boat (such as in the engine bay), without sharp shadows hiding possibly important details. A mobile phone (in addition to your main camera) can be pushed into recesses that a full-size camera cannot reach. Keep a careful record of which photos belong to which boat. Make copious notes during the visit. The whole boat should be examined for obvious signs of damage or problems. For example, we viewed a boat for a client where the area where the mast went through the coach roof had a repair. (See the photos.) That by itself might not have been a cause for concern. However, the repair had been badly done and most importantly, the repair itself seemed to have cracked again, possibly suggesting continuing stress at that point. 
On further investigation, we noted a jagged line of gelcoat cracking along the starboard side of the coach roof. Again, there had been attempts to repair this. (See the further photos.) The point is that this investigation suggested the possibility of a major structural event at some time, such as a de-masting causing significant damage. We recommended that our client should not touch this boat with the proverbial bargepole.
One issue that often worries people is 'osmosis'. This is frankly very difficult to identify on your visit. Even the 'worst case' – stage 3 osmosis – will typically only show blisters below the waterline. If the boat is out of the water, then look along the line of the hull. Ideally with the sun in line with the bow-stern, so that it will cast shadows on any blisters. This is really a job for the surveyor. One useful tool to use when viewing a boat is your nose! If it smells damp and dank, that may be a warning sign. Of course, when you find potential issues, you need to decide how serious they really are. Some issues are simply what you must realistically expect on an older boat. Others are easily fixed.
We viewed another boat for a client that looked like it had a coral reef growing off its hull (see the photo). In this case, it was simply that the owners had not used the boat and the antifouling had worn off. The boat itself was actually perfectly fine, with no issues with the hull, and no signs of osmosis. Once it had been cleaned off and anti-fouled, it looked almost like new.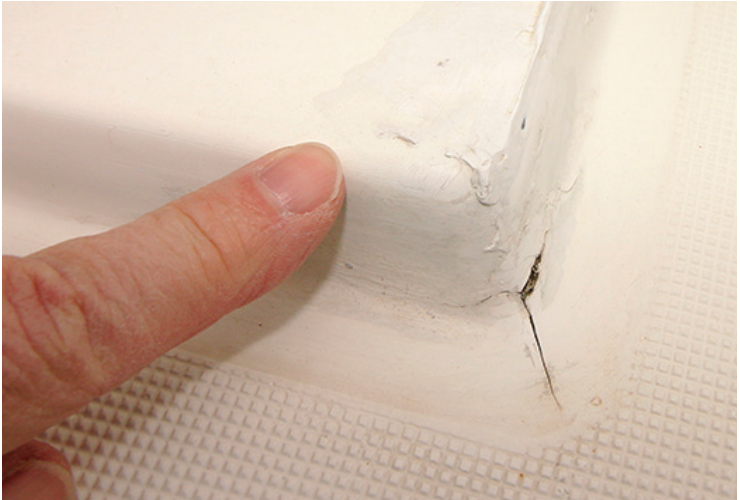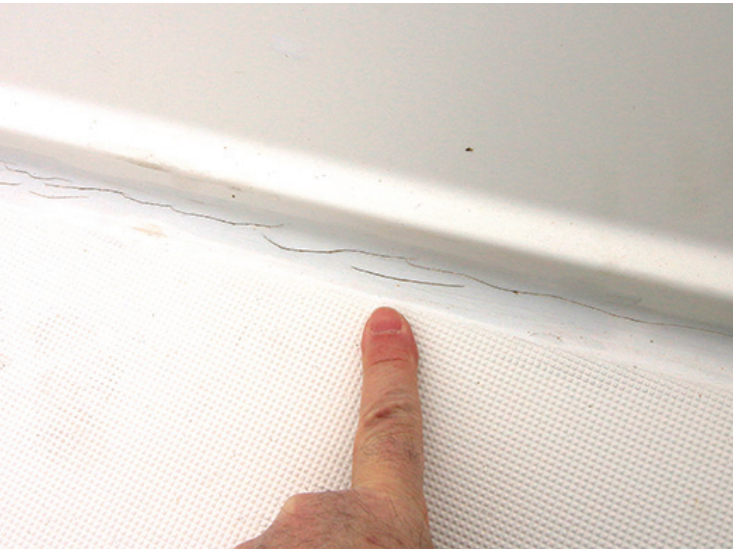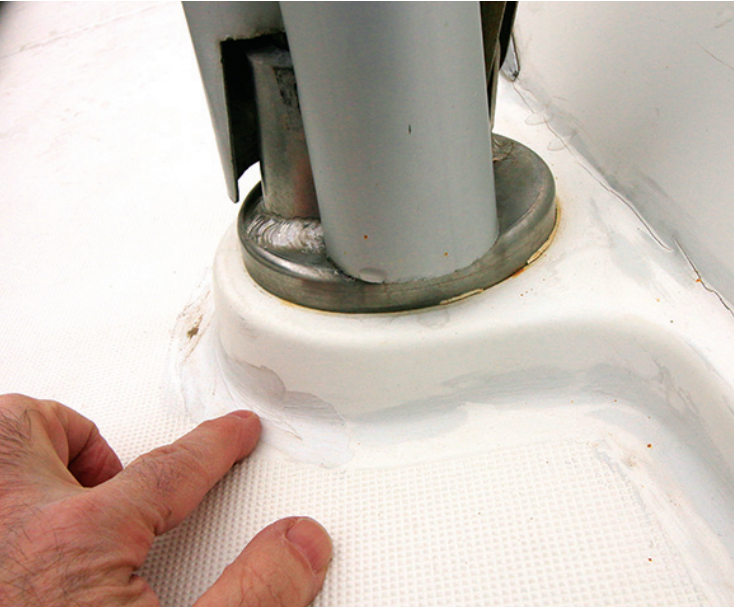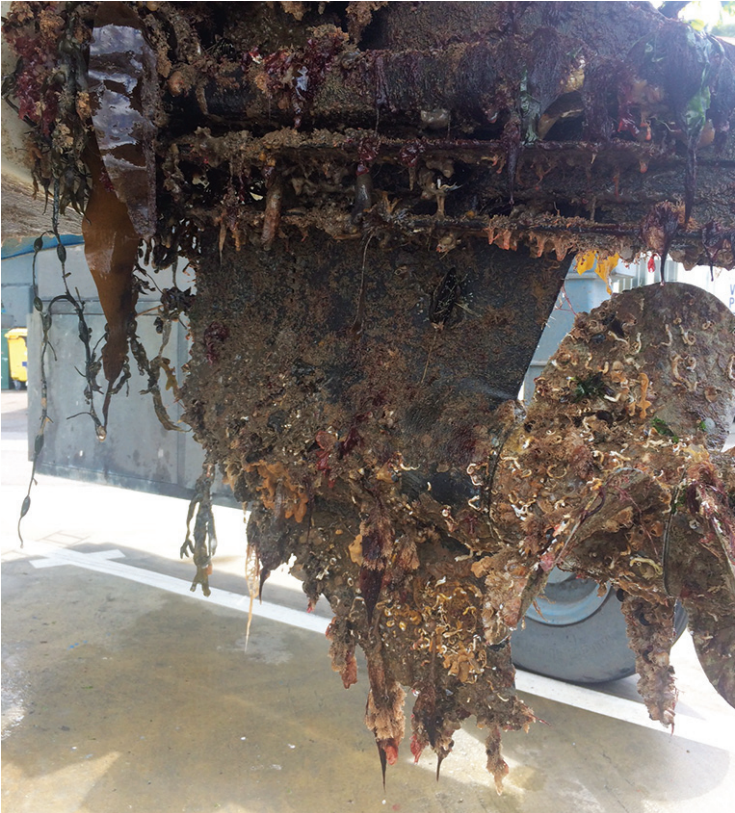 Time-poor? How many on the short-list? Pre-view service?
It is a truth universally acknowledged (with apologies to Jane Austen), that most boats you visit will be entirely unsuitable. We see a lot of boats on behalf of clients and we think that about 75% should be rejected; and of the remainder only about half of them will really hit the mark. In other words, as a rough rule of thumb, only about 1 in 8 will be really suitable. It follows that if you want to have a couple of real possible candidates to choose from, you need to have, on average, some 16 boats on this initial 'short' list. (Feel free to check the maths!).
If you have the time, like visiting boats, and have the expertise to identify issues on a first visit, then this is not really a problem for you. On the other hand, if you are 'time-poor', are better spending your time running your business or career, don't like travelling far and wide, or wish to reduce the risk of missing issues with a boat, then you might want to consider using an agent to do pre-viewing. We (Go Earth) provide a 'pre-view' service where we will visit a number of boats on your behalf, and provide a report with many photos so that you only need to visit boats that are at least potentially viable. This service is available in the UK and globally. Of course, if you are buying a £300 dinghy, this is not worthwhile; but for a significant purchase it is. 
The conditional offer – and the contract
Eventually, you may get to the point where you make a conditional offer on a boat. This is often on a contract based on a standard brokerage contract. We have concerns about the standard contracts used, and we always discuss them with our clients and if necessary negotiate some of the terms that worry us. The contract does require a 10% deposit; but you need to be absolutely certain that you can back away from the contract if the boat is not suitable. 
In conclusion
The viewing is a very important part of the purchasing process. Don't rush it; don't buy the first boat you see; consider our 'pre-view' service; but make a reasoned decision and you should end up with a great boat.